Podcast: Play in new window | Download
Missionary Eric Chapman grew up in the Akron Baptist Temple in Akron, Ohio.  For the last twenty years, he has been a church planter in the country of Moldova in Eastern Europe.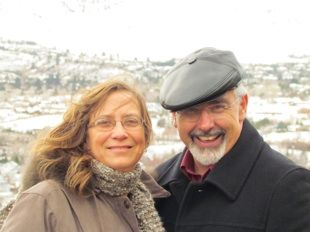 I was reading BaptistMissionary.info the other day and found this article that mentioned Missionary Eric Chapman.  I had never heard of him before, but this article blessed my heart, and I could see his love for souls and the missionary fire burning in his heart.  I found his e-mail and made contact with him, and I hope this interview will bless you heart.
Missionary Eric Chapman is the founder of EurAsian Baptist Mission, and he is working to establish Day Camps for the youth in areas where  there are Baptist Churches in Moldova, Monrovia, and Siberia.
Bible Verse:
Hebrews 11:6 – "But without faith it is impossible to please him: for he that cometh to God must believe that he is, and that he is a rewarder of them that diligently seek him."
Quote:
"Expect great things from God. Attempt great things for God." – William Carey
Failure and Lessons:
Missionary Eric Chapman tells how he had a difficult situation while he was a church planter in California and how God taught his so many lessons even before he went to the mission field.
Most memorable cross-cultural mistake:
He tells us that even though we as missionaries make many mistakes, people see that we love them, and they will overlook most of our mistakes!
Memories:
Missionary Eric Chapman tells us that his favorite memory is the experience of starting his first church in Moldova.
Can you tell us about the moment you realized why God called you to the mission field?
He tells the story of an elderly lady who cried as she asked him a very direct question!  Listen to her story and let God burden your heart.
Current Burden:
Missionary Eric Chapman tells us how he has big plans for Youth Day Camps in 2014!
What if you were a young person today and felt God calling you to the mission field?
Missionary Eric Chapman lays out a plan that is both wise and executable, and young missionaries would be wise to heed such good advice!
Resources:
The Power of Prayer by R. A. Torry
Would We See Jesus by Roy Hession
The Calvary Road by Roy Hession
J. Hudson Taylor: God's Man in China
Contact:
The best way to contact Missionary Eric Chapman is by e-mail:
He also has a website:
http://www.eurasianbaptistmission.com
Farewell:
We need to seek God, draw near to God, and take steps of faith beginning where we are.
—————————————
Thank you for taking the time to listen to Missionary on Fire this week. If you could take a moment to leave a comment about how this week's missionary testimony has blessed you, I would greatly appreciate it. To leave a comment on this week's episode, go to MissionaryOnFire.com/009, scroll down to the bottom, and leave your comment there. If you would rather leave the comment on Facebook, you can visit MissionaryOnFire.com/facebook. If you use twitter, I have already set up a great tweet for you; all you have to do is go to MissionaryOnFre.com/tweet , and there is a tweet ready for you to send. If you prefer to send a good old e-mail, the address is feedback@missionaryonfire.com. I cannot wait to hear from you!
MissionaryOnFire.com is now starting to send a monthly newsletter. If you would like to sign up for the newsletter, you may do so by going to MissionaryOnFire.com/subscribe. You do not want to miss a single episode.
Don't forget about Joe's Podcast; go to MissionaryOnFire.com/joespodcast. In Joe's Podcast, our goal is to help you build a better relationship with us as missionaries. You can call and ask questions on our voice mail; we will play that recording and answer your question in one of the upcoming episodes. If you play one of our episodes in your Sunday School class and then have your students ask questions on our voice mail, then you can play the answers in your class and the students will hear their voice and my answer to their question. It goes a long way to help children get a burden for missions when a missionary takes time to answer their questions. Try it out and see what I am talking about! The voice mail number is (936) 553-5234, or if you prefer to send your question by e-mail, the address is feedback@consfords.com.
That brings us to the end of this week's episode of Missionary on Fire.
From our mission field to your mission field, have a great week and God bless!
Missionary Joe Consford