Podcast: Play in new window | Download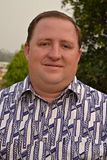 I am Missionary Joe Consford, your host for MissionaryOnFire.com  The internet radio show where I interview veteran missionaries to gain insight on how we can be on FIRE for the Lord in the area of Missions!
As you can see, at the top of this page there is a menu. You can see the books that have already been recommended by our guests, and you can also suggest a guest for the show. If you know of a great missionary that has been on the field for at least twenty years, then please take the time to fill out the form and let me know about this Missionary On Fire!
Here are some of the ways you can subscribe to our podcast!


This is the introductory episode of this podcast.  Each week I will be interviewing veteran missionaries who are on FIRE for the Lord!  It is my prayer that as we interview these missionaries, that we will learn more of their stories and that their stories will IGNITE the flame of missions in our hearts.  Spurgeon once said that a Christian is either a missionary or an imposter.  We all need to be on fire to reach the lost for Christ!
Thank you for taking the time to listen to Missionary on Fire this week. If you could take a moment to leave a comment about how this week's missionary testimony has blessed you, I would greatly appreciate it. To leave a comment on this week's episode, go to MissionaryOnFire.com/001, scroll down to the bottom, and leave your comment there. If you would rather leave the comment on Facebook, you can visit MissionaryOnFire.com/facebook. If you use twitter, I have already set up a great tweet for you; all you have to do is go to MissionaryOnFre.com/tweet , and there is a tweet ready for you to send. If you prefer to send a good old e-mail, the address is feedback@missionaryonfire.com. I cannot wait to hear from you!
MissionaryOnFire.com is now starting to send a monthly newsletter. If you would like to sign up for the newsletter, you may do so by going to MissionaryOnFire.com/subscribe. You do not want to miss a single episode.
Don't forget about Joe's Podcast; go to MissionaryOnFire.com/joespodcast. In Joe's Podcast, our goal is to help you build a better relationship with us as missionaries. You can call and ask questions on our voice mail; we will play that recording and answer your question in one of the upcoming episodes. If you play one of our episodes in your Sunday School class and then have your students ask questions on our voice mail, then you can play the answers in your class and the students will hear their voice and my answer to their question. It goes a long way to help children get a burden for missions when a missionary takes time to answer their questions. Try it out and see what I am talking about! The voice mail number is (936) 553-5234, or if you prefer to send your question by e-mail, the address is feedback@consfords.com.
That brings us to the end of this week's episode of Missionary on Fire.
From our mission field to your mission field, have a great week and God bless!
Missionary Joe Consford
The views expressed by the guests on this show do not necessarily reflect those of the host, this website or any person, church, or organization we are affiliated with.