Podcast: Play in new window | Download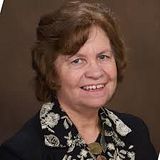 Mrs. Billie Sloan is this week's guest on Missionary on Fire. Mrs. Sloan is the daughter of Dr. and Mrs. L.H. "Popsi" Ashcraft. Popsi went to Mexico at the age of 44. He had a crippled arm. All of the mission boards had told Popsi that he was too old and that his health was not good enough to go to Mexico. Popsi said that if God called him that he had to go.
I am your host, Missionary Joe Consford, and it is my privilege to get to spend this time with you each week. If you would like to be a blessing to me, this is how you could help Missionary on Fire. Go to MissionaryOnFire.com/itunes and subscribe to the show and leave a good rating and a review. This will help Missionary on Fire be more visible in iTunes and help people be able to find this show quickly.
Mrs. Billie Sloan has been a missionary in Mexico for fifty years. She first went to Monterrey, Mexico, as a teenager along with her parents, the Ashcrafts. She received a teaching degree in Mexico. While serving the Lord in Mexico, Doctor Tom Sloan came to visit her parents' work. Shortly after his trip to Mexico, the Lord called him to be a missionary. The Lord directed them to San Cristobal de las Casas, Chiapas, Mexico, to work with the Tzotzil Indians in February 1972. This was a big adjustment for Billie. She and her husband faithfully served the Lord there until Tom graduated to Heaven in December 2004, after battling Parkinson's disease. Billie continues to serve the Lord in Chiapas with some of her children and their families. She also speaks at ladies' meetings when she is invited. She has eight children who are all faithfully serving the Lord. Several of them are missionaries in Mexico as well.
Bible Verse:
Nahum 1:7 The Lord is good, a strong hold in the day of trouble; and he knoweth them that trust in him.
Quote:
John 3:30 He must increase, but I must decrease. – This was her husband's life verse.
Failure and Lessons:
When first getting started in Chiapas, Dr. Tom and Billie Sloan made some mistakes in trying to help another missionary. The lesson that they learned was that it is best to start your own work from scratch.
Mrs. Sloan tells a story about "your house" and how it led them astray as she and her parents were first learning Spanish.
Memories:
Mrs. Billie Sloan's most precious memory of life on the mission field was meeting her husband when he came to visit her father's work in Mexico. 
Can you tell us about the moment you realized why God called you to the mission field?
Although she was serving with her parents as a missionary, she tells of when God called her specifically to be a missionary.
What was the most important milestone you reached in dealing with the people of your mission field?
Mrs. Sloan's most important milestone was when she came to love and care for the Tzotzil Indians.
Current Burden:
Mrs. Sloan currently works with some of her children in San Cristobal de las Casas, Chiapas, Mexico. She also speaks at ladies' meetings when she is asked to do so. She enjoys being both a mother and a grandmother.
What if you were a young person today and felt God calling you to the mission field?
Mrs. Sloan said that if she were a young person today, she would first talk to her pastor.
Resources:
Tom and Me by Billie Sloan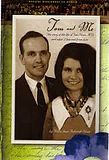 (This book can be purchased by contacting her son, Joel Sloan, in El Paso, Texas. His e-mail address is sloanjopastor@q.com.)
Contact:
e-mail: mimitomany@hotmail.com
blog: mimitomany.blogspot.com
Farewell:
Start your day with the Lord! Take your personal walk with the Lord very seriously.
Thank you for taking the time to listen to Missionary on Fire this week. If you could take a moment to leave a comment about how this week's missionary testimony has blessed you, I would greatly appreciate it. To leave a comment on this week's episode, go to MissionaryOnFire.com/015 , scroll down to the bottom, and leave your comment there. If you would rather leave the comment on Facebook, you can visit MissionaryOnFire.com/facebook. If you use twitter, I have already set up a great tweet for you; all you have to do is go to MissionaryOnFre.com/tweet , and there is a tweet ready for you to send. If you prefer to send a good old e-mail, the address is feedback@missionaryonfire.com. I cannot wait to hear from you!
MissionaryOnFire.com is now starting to send a monthly newsletter. If you would like to sign up for the newsletter, you may do so by going to MissionaryOnFire.com/subscribe. You do not want to miss a single episode.
Don't forget about Joe's Podcast; go to MissionaryOnFire.com/joespodcast. In Joe's Podcast, our goal is to help you build a better relationship with us as missionaries. You can call and ask questions on our voice mail; we will play that recording and answer your question in one of the upcoming episodes. If you play one of our episodes in your Sunday School class and then have your students ask questions on our voice mail, then you can play the answers in your class and the students will hear their voice and my answer to their question. It goes a long way to help children get a burden for missions when a missionary takes time to answer their questions. Try it out and see what I am talking about! The voice mail number is (936) 553-5234, or if you prefer to send your question by e-mail, the address is feedback@consfords.com.
That brings us to the end of this week's episode of Missionary on Fire.
From our mission field to your mission field, have a great week and God bless!